---
Elegant Centenarian Avoids the Wrecking Ball
Original Cement Terrazzo Tile is Restored and Matched with Poured Epoxy Terrazzo.
---
Restoration began in 2018 with a plan to bring the Cook County Hospital back to life. The Chicago landmark was completed in 1916 as a 3,000-bed hospital serving the poor. During its long history, the hospital has had its ups and downs. It was the site of the world's first blood bank and the first surgical treatment of fractures. For many years, though, the hospital struggled under political corruption, shortage of staff, and lack of upgrades. The building eventually fell into deterioration, officially closing in 2002. It then sat vacant until 2018, when the Civic Health Development Group undertook the restoration.
"During our first walk-through, we were overwhelmed with the condition of the building, not to mention the damages to the floor and base," said Steve Menconi of Menconi Terrazzo of Bensenville, IL. "It's no wonder that terrazzo was the original choice when the 100-year-old hospital was first built, as it did persevere through its turbulent history over the past century."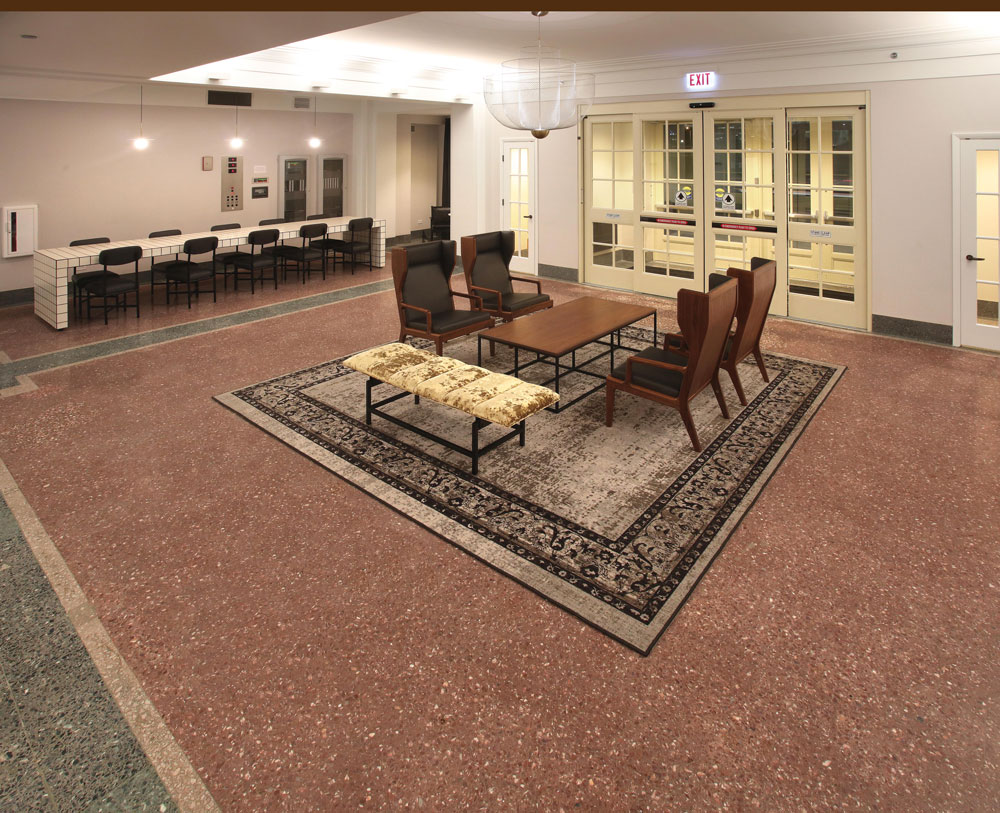 The plan was to convert the structure into a 210-room Hyatt Hotel, with medical office space, restaurants, and other amenities, including a museum to honor the hospital's legacy. The design intent was to celebrate and leverage the old-world beauty that remained. The old precast cement terrazzo tile was restored to its original brilliance, the terrazzo artisans saving what could be saved and creating matches where needed with epoxy terrazzo.
The original terrazzo tile installations on eight floors, each with its own set of colors and design dynamics, were painstakingly replicated. The design team reviewed numerous color samples, and each of the 15 colors was hand-selected.
Notably, no divider strips were used in either the original installation or the restoration. Epoxy terrazzo was poured-in-place to match the original design where extensive repairs were required. After the floor was ground and grouted, the contractor cut simulated grout joints with a thin diamond saw blade to mimic the precast terrazzo tiles.
The classic terrazzo design details were elegantly preserved, including the accent borders lining the hallways. Fifteen thousand square feet of flooring and 4,500 linear feet of new cove base were installed with the specified matte finish.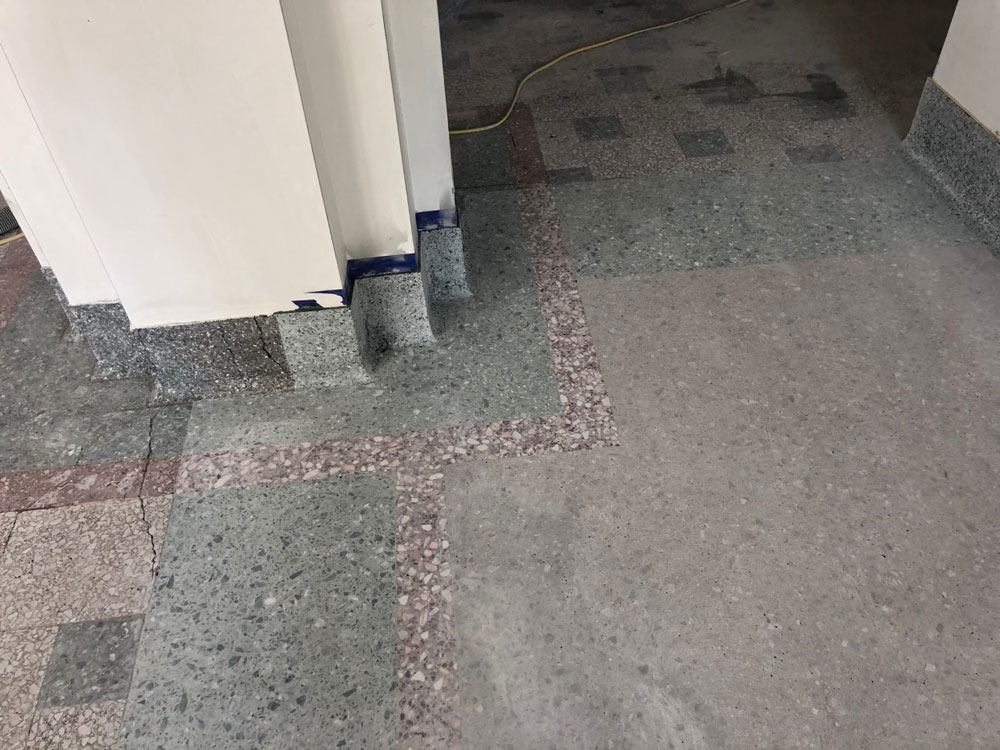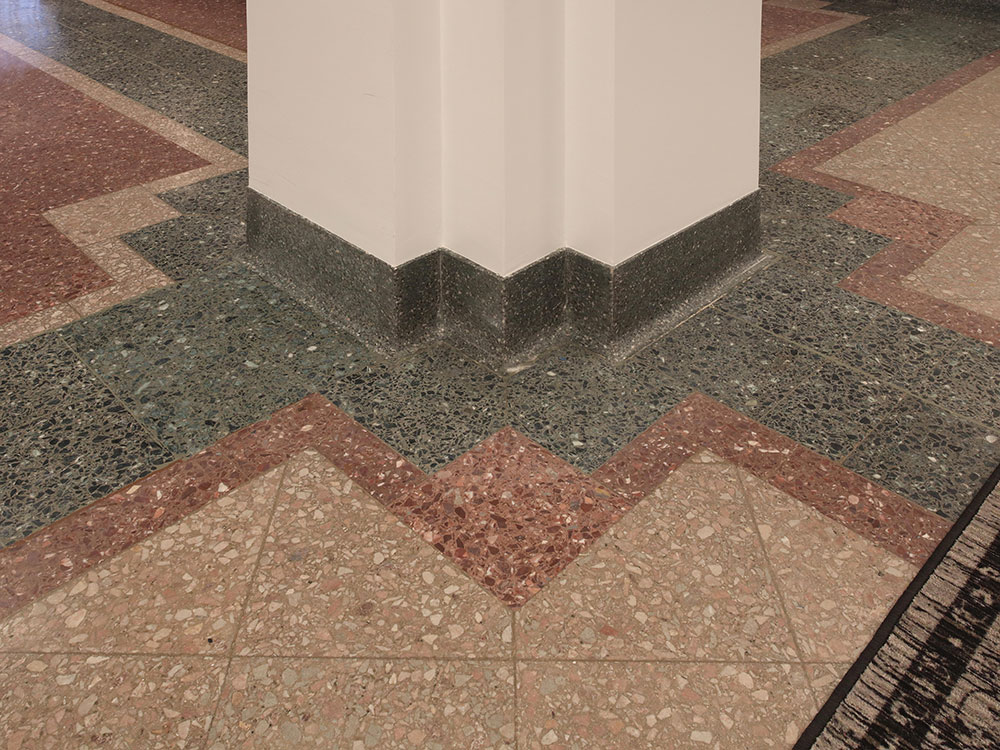 "This elegant lady, who had been headed for a date with a wrecking ball, slowly came to a glorious rebirth under an extensive restoration and has become the jewel of Chicago's west side," remarked Mr. Menconi.
The LEED-certified renovation project was named the winner of the 2020 Landmark Illinois Richard H. Driehaus Foundation Preservation Award for Adaptive Use. The terrazzo installation won an Honor Award from the National Terrazzo & Mosaic Association the same year.
The transformation of the Cook County Hospital is part of the Harrison Square community development plan to bring revitalized residential, retail, medical, and office spaces to the area over the next few years.