---
Description:
A nominal 3/8″ think polymer modified cement matrix veneer placed upon a provided level concrete slab. Polymer provides strength to allow for thinner applications of cementitious systems.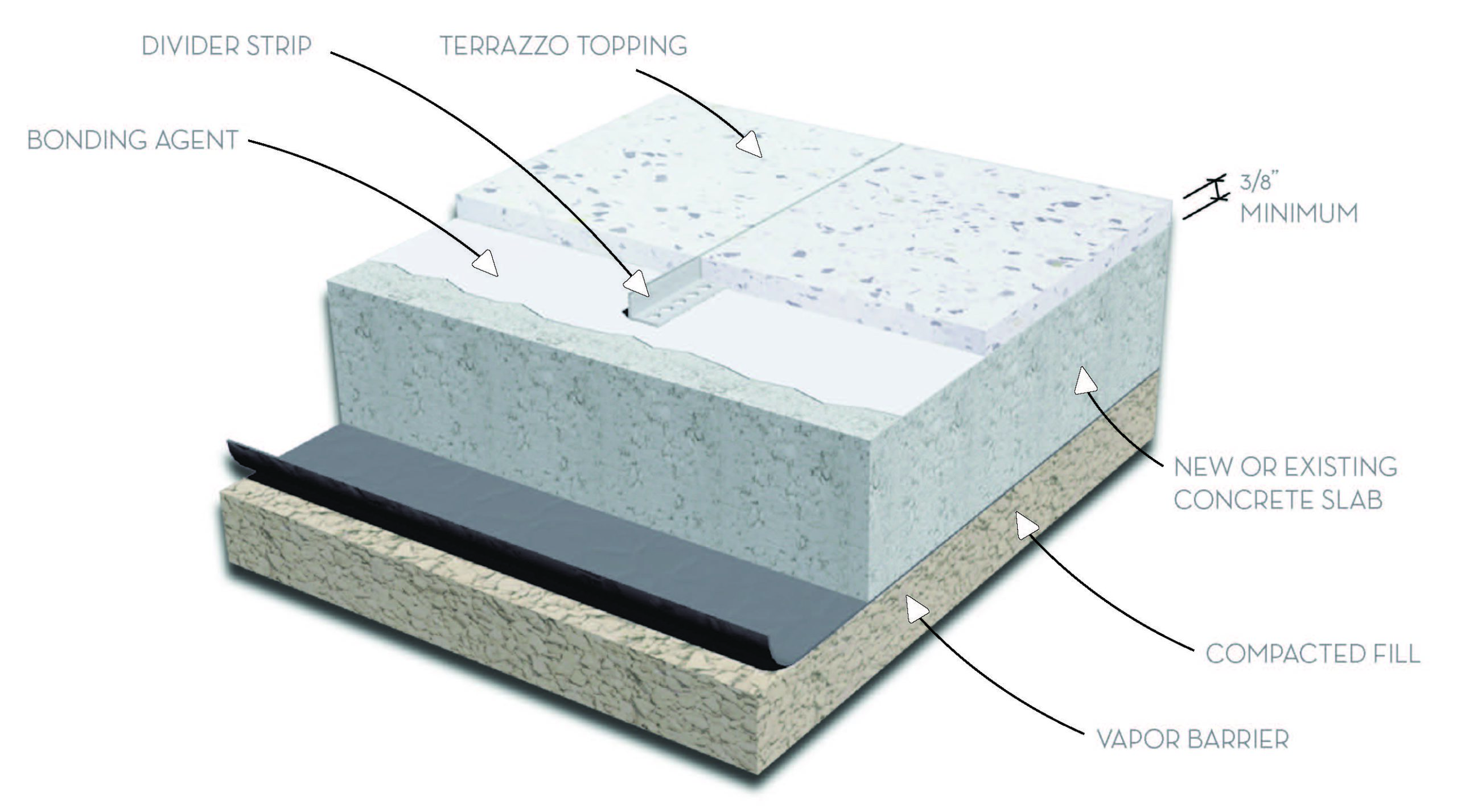 ADVANTAGES:
Fast installation and moderate price range make it ideal to replace vinyl or carpet without depth transition difficulties; also good to use in areas subject to moisture vapor transmission where Epoxy terrazzo or other non-breathing floors will not adhere.
THICKNESS: Nominal 3/8″ polyacrylate with terrazzo topping. Chip sizes 0,1 and 2.
WEIGHT: 4.5 lbs. PSF.
DIVIDERS:
Most systems adhere to the concrete and require dividers to be placed precisey above any concrete joints. To prevent the concrete from cracking and therefore the terrazzo, "ACI 302.1 R.89 Concrete Joint Placement" must be followed. Some of these requirements include: Concrete joints should occur a maximum of three times in feet the depth of the concrete in inches. (Example: A 4 inch slab should have concrete joints at a maximum spacing of 12 feet). Concrete joints should run off all corridor intersections and corners. They should not be spaced more than 1.5 times the width of the concrete pour. (Example: A 6 foot wide corridor should have concrete joints at a maximum of 9 feet.)
Architects should design structural inset expansion plates between areas where major movement is anticipated.