---
Description:
Terrazzo with a non-ground, textured surface, for exterior use. This system is available with Bonded and Monolithic Terrazzo.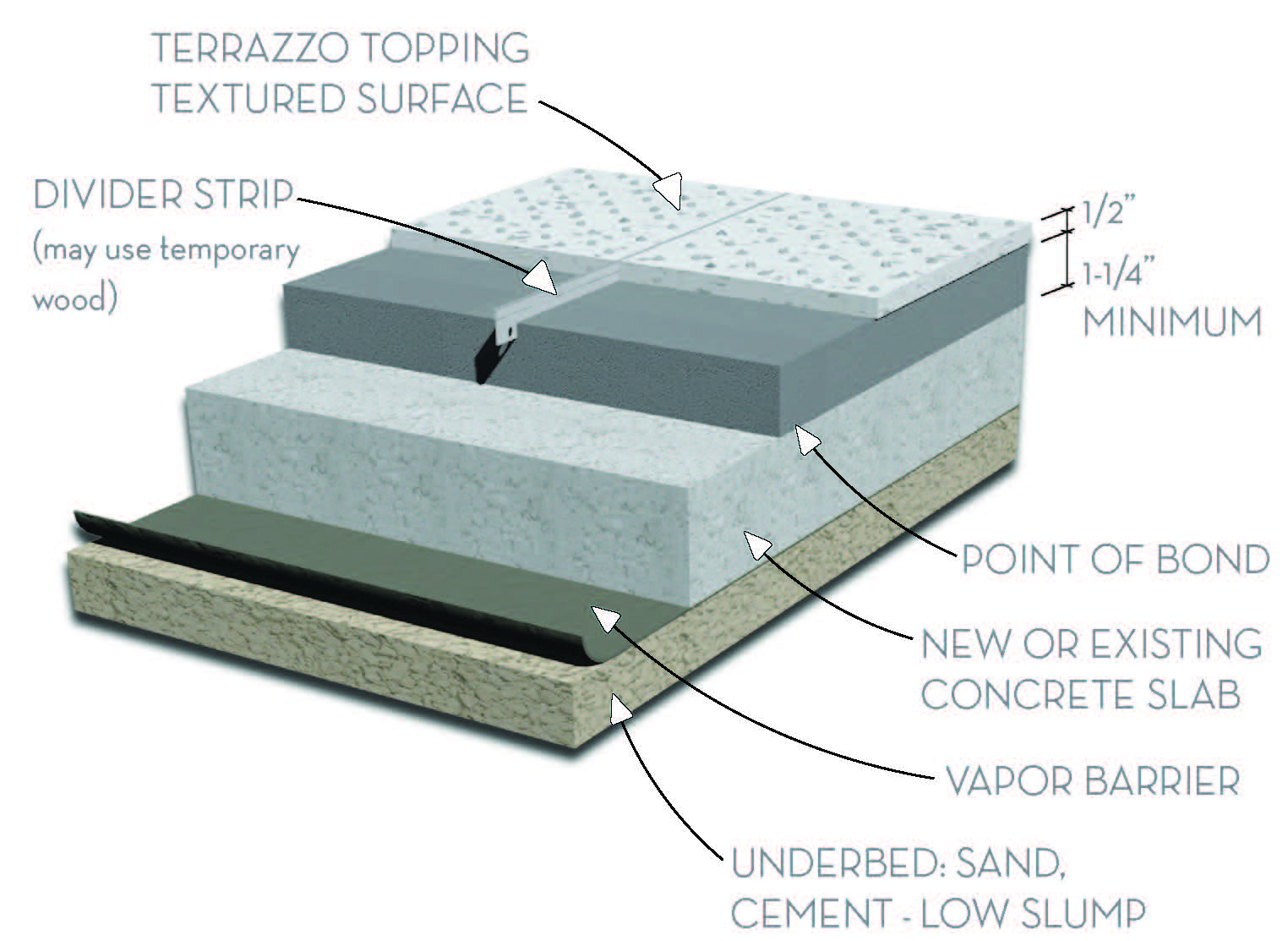 ADVANTAGES:
Inifinitely variable textures, colors and patterns may be created in a weather-resistant, skid-resistant deck surface.
THICKNESS:
Bonded 1.75″ – 2″ including a .5″ terrazzo topping.
Monolithic .5″ terrazzo topping.
WEIGHT: Dependent on system selected.
DIVIDERS:
Temporary wood strips are used, then replaced by a pourable sealant inserted into the joint.