---
Life Cycle for a Lifetime
Four Historic Courthouses Showcase 100-year-old Original Terrazzo Floors
---
When four 100-year-old courthouses in the Pacific Northwest put together their building preservation plans, the original terrazzo floors, stairs, and walls were rated a significant contributor to each structure's historic significance.
Found to be in good-to-excellent condition, the floors have required only repairs of chips or minor cracks and an occasional resealing, along with routine maintenance, to keep them performing beautifully for over a century.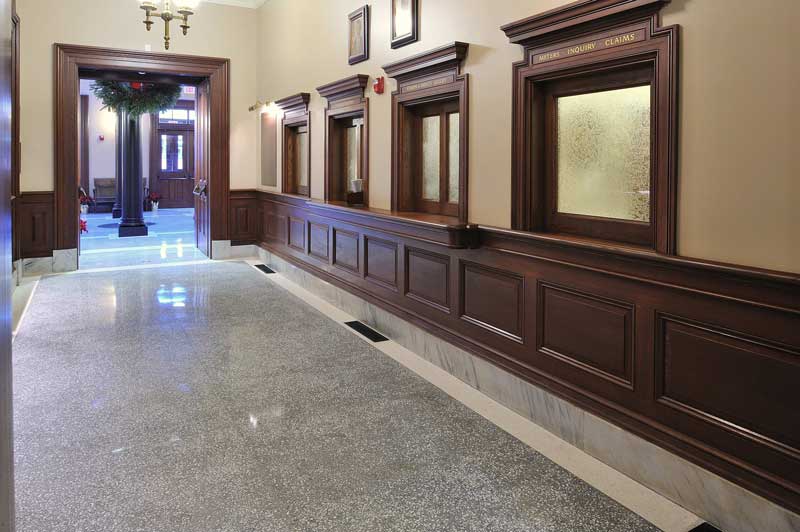 "Terrazzo was obviously a good choice; 100 years later, we are still using it," said Rebecca Nielsen, Historic Preservation Program Specialist and LEED Accredited Professional with US General Services Administration in Auburn, WA. "The terrazzo is in really great shape and looks great. We are proud of it and feature it."
Spokane, Washington's Federal Building and US Post Office celebrated its centennial in 2009; Tacoma Union Station was in 2011. In Oregon, the terrazzo in Portland's Pioneer Courthouse date from 1905; Yakima's William O. Douglas Courthouse's first case was tried in 1912.
Terrazzo was chosen for these stately public buildings "because it worked so well," said Nielsen, who oversees 20 of the Pacific Northwest's historic register federal buildings.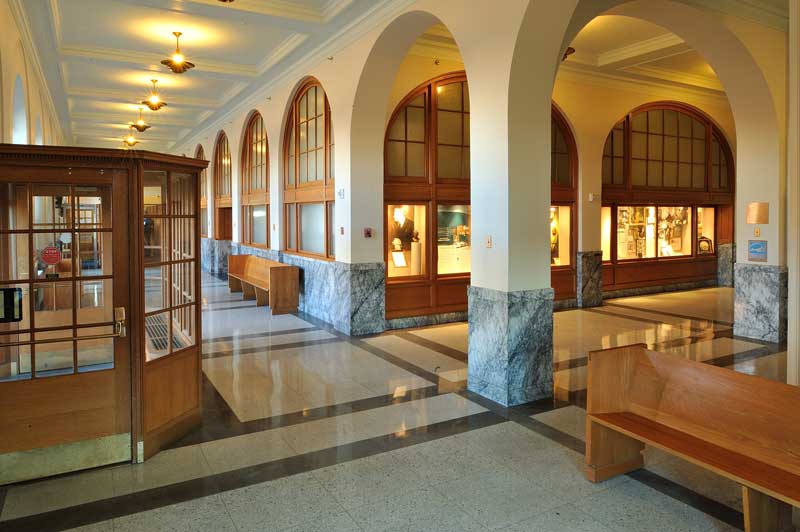 "Once terrazzo is in, it stays forever. It's easier to maintain and clean than wood, and it takes a lot to damage it. It stands up to just about anything. As an added benefit, it's pretty, and the designs and colors possible are limitless."
At Portland's courthouse, the only signs of age in the terrazzo today are slightly worn spots in front of the post office windows where lines formed for 40 years and a couple of settlement cracks.
"Otherwise, it doesn't look worn," Nielsen said. "You can't tell it's 100 years old."
When the carpet was removed in Yakima's courthouse in 2009, restorers declared the original terrazzo underneath "in relatively good condition considering the age." They uncovered minimal cracking and a few deep scratches, along with small holes made by carpet tack strips. Careful color matching was recommended for minor repairs and refinishing.

"We fix up the cracks, and we maintain the terrazzo," said Nielsen, who oversees 20 of the Pacific Northwest's historic register federal buildings. "There's certainly no reason to replace it; it's working just fine."
Nielsen believes the use of terrazzo makes the same sense today as it did in the days these historic courthouses were built.