---
Historic Juneteenth Park Immortalizes Story of Freedom with Award-Winning Restoration & Terrazzo Installation
Emancipation Park, the oldest park in Houston, is open again for celebrations of Juneteenth, now designated a national US holiday.
---
Following a decade of decay and loss of purpose, a $33.6 million LEED-certified renovation on Emancipation Park was completed in 2017. After a pause on celebrations in 2020, this key historic site stands again at the ready. It serves as both an active community center and as a monument to the long road to freedom and full equality for African Americans.
"As we engaged the community, we learned the challenges and aspirations of that part of Houston, and the park's role in this neighborhood," related Kenneth Luker, Principal with Perkins + Will in Durham, NC. "The park was originally designed to celebrate community and progress; we were able to tell that story through architecture."
The renovation has been highly lauded. Recognitions include six AIA and Urban Land Institute awards as well as a 2018 Honor Award from the National Terrazzo & Mosaic Association for the park's striking installation of terrazzo in a stately palette of white and tones of gray.
---
Historic Legacy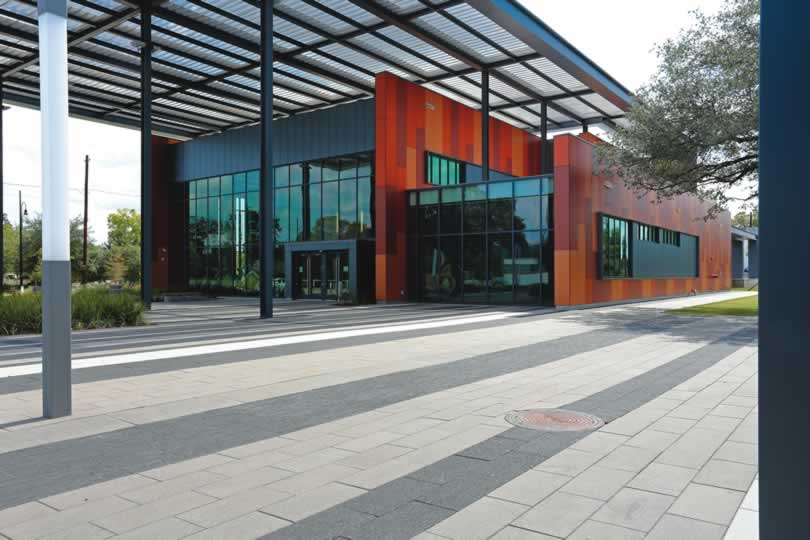 In 1872, a group of former slaves, exercising their newly won rights to own land, purchased the 10-acre site. They named it Emancipation Park and dedicated it to the sole purpose of hosting community celebrations of Juneteenth. Becoming a municipal park in 1918, it was the only city park open to African-Americans during the era of segregation. Over the years, the site has hosted countless concerts and Juneteenth celebrations. In 2019, Emancipation Park was designated a UNESCO Slave Route Project site.
The restoration project is also one of the final legacies of architect Phil Freelon, a prominent African-American architect who devoted his skills to honoring the progress of civil rights. He was the lead architect for most of the major US sites dedicated to honoring African-American history.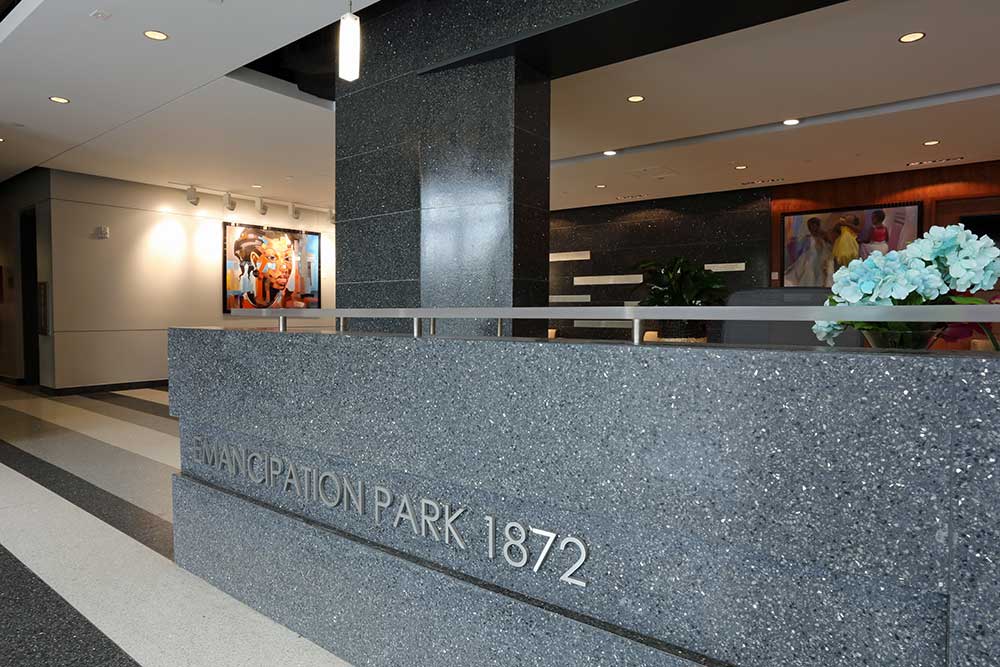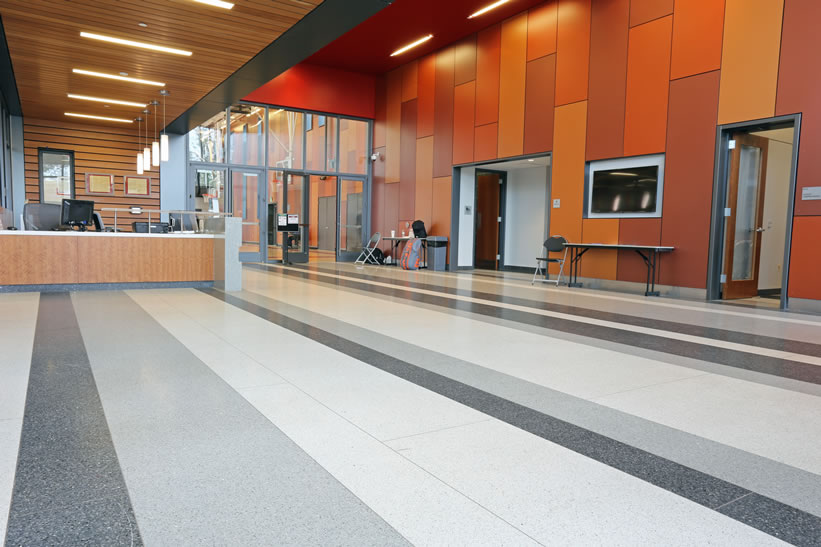 Monumental terrazzo
As part of an expansion and remodel of the 1939 park building, a 10,000-square-foot epoxy terrazzo floor was installed in heavy-traffic areas of three park buildings. A distinctive feature of the installation is the use of terrazzo on vertical surfaces. Terrazzo panels clad the reception desk, walls, and donor recognition wall.
Terrazzo was selected for its longevity, durability, and ease of maintenance; it will serve the community for years to come. Terrazzo floors had proven to perform well for the City and Houston Independent School District in other projects. A local terrazzo contractor and a member of the National Terrazzo & Mosaic Association, Southern Tile & Terrazzo, was chosen to complete the installation.